With so much tragedy and heartbreak happening in our Communities and Country, I just want to take a moment to Welcome a New Day and a New Month. "Welcome June 2020!" We've all been through our own personal upheavals during this time. Wishing everyone strength and positivity to keep going and striving for better days ahead.

The San Diego real estate market prices are holding steady, yet there is still LOW inventory. If you're thinking of buying or selling a home, now is a good time. With interest rates still at all time lows, more buyers can afford homes. And with such a low inventory of homes, sellers have the attention of buyers waiting on the sidelines. I'm available to answer any questions you have.

And, just for fun, here is a compilation of online events to enjoy!

8 Virtual Father's Day Ideas June21 https://www.womansday.com/life/a32440264/virtual-fathers-day-ideas/

San Diego Zoo Live Cams Ongoing
Bringing wildlife into your home. Watch polar bears, penguins, giraffes, koalas and more through the various live feeds from the San Diego Zoo and Safari Park. Info: http://zoo.sandiegozoo.org

Explore Yellowstone Ongoing
You can start exploring now by virtually touring some of the main attractions around the park. Travel is limited but you can still take a virtual tour of a National Park!
Info: http://nps.gov/yell/learn/photosmultimedia/virtualtours.htm

Visit the Opera Ongoing
The Met hopes to brighten lives by streaming a different encore presentation from the company's Live in HD series daily for free.
Time: 7:30 p.m. EDT – 6:30 p.m. the following day
Info: http://metopera.org

Aquarium of the Pacific Online Ongoing
The Aquarium Online Academy includes on-demand videos, activities for all ages and a schedule of interactive live programs.
Info: http://aquariumofpacific.org

Virtual Tours of the Louvre Ongoing
Come along on a virtual tour and visit the museum's exhibition rooms and galleries, or just contemplate the façades of the Louvre.
Info: http://louvre.fr

Monterey Bay Aquarium Live Cam Ongoing
Explore the deep blue sea and all of its wonders during Monterey Bay Aquarium's Live Web Casts!
Info: https://www.montereybayaquarium.org/animals/live-cams

Storyline Online Ongoing
The SAG-AFTRA Foundation's award-winning children's literacy website, Storyline Online, streams videos featuring celebrated actors reading children's books alongside creatively produced illustrations.
Info: https://www.storylineonline.net/

Smithsonian Air & Space Museum Ongoing
Virtually walk through past and present exhibits of National Air and Space Museum in Washington, D.C. with Google Street View.
Info: https://airandspace.si.edu/anywhere

Tour the Getty Museum Ongoing
View exhibits and dive into the museum's online art, books, and videos from home. Info: https://www.getty.edu/

Grammy Museum At Home Ongoing
New public programs, education, and exhibits released daily!
Info: https://grammymuseum.org/

35 Virtual Gardening Courses Ongoing
Whether you're a beginner or a seasoned gardener, here are 35 digital courses on gardening.
Info: https://www.homefortheharvest.com/online-gardening-courses/

Virtual Tour of the Grand Canyon Ongoing
Take a virtual hike or guided tour of the majestic Grand Canyon from your home computer or smartphone!
Info: https://www.nps.gov/grca/learn/photosmultimedia/virtualtour.htm

Live Stream Virtual Concerts Ongoing
With venues shut down, Billboard put together a list of concerts and virtual events to live stream from home. Info: https://www.billboard.com/articles/columns/pop/9335531/coronavirus- quarantine-music-events-online-streams

Free Art Classes Ongoing
Find FREE drawing and painting courses and unleash your inner artist! Info: https://thevirtualinstructor.com/

**Peace and Justice for George Floyd and the countless others…This has to stop now. **

I hope you will contact me if I can be of any help to you.

Best wishes from the Berkshire Hathaway HomeServices Team!
Sincerely,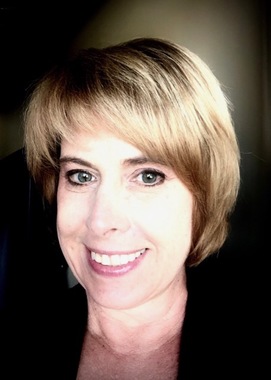 Tracey B. Jenkins
REALTOR® DRE#01703842
Berkshire Hathaway HomeServices California Properties

---
"Thank you for visiting www.iExploreSanDiego.com. Please reach out to me if you have any questions about San Diego living. Our Berkshire Hathaway HomeServices Team has over 20 years of experience serving the San Diego Community".
---